Yuletide Drinks for a Jolly Time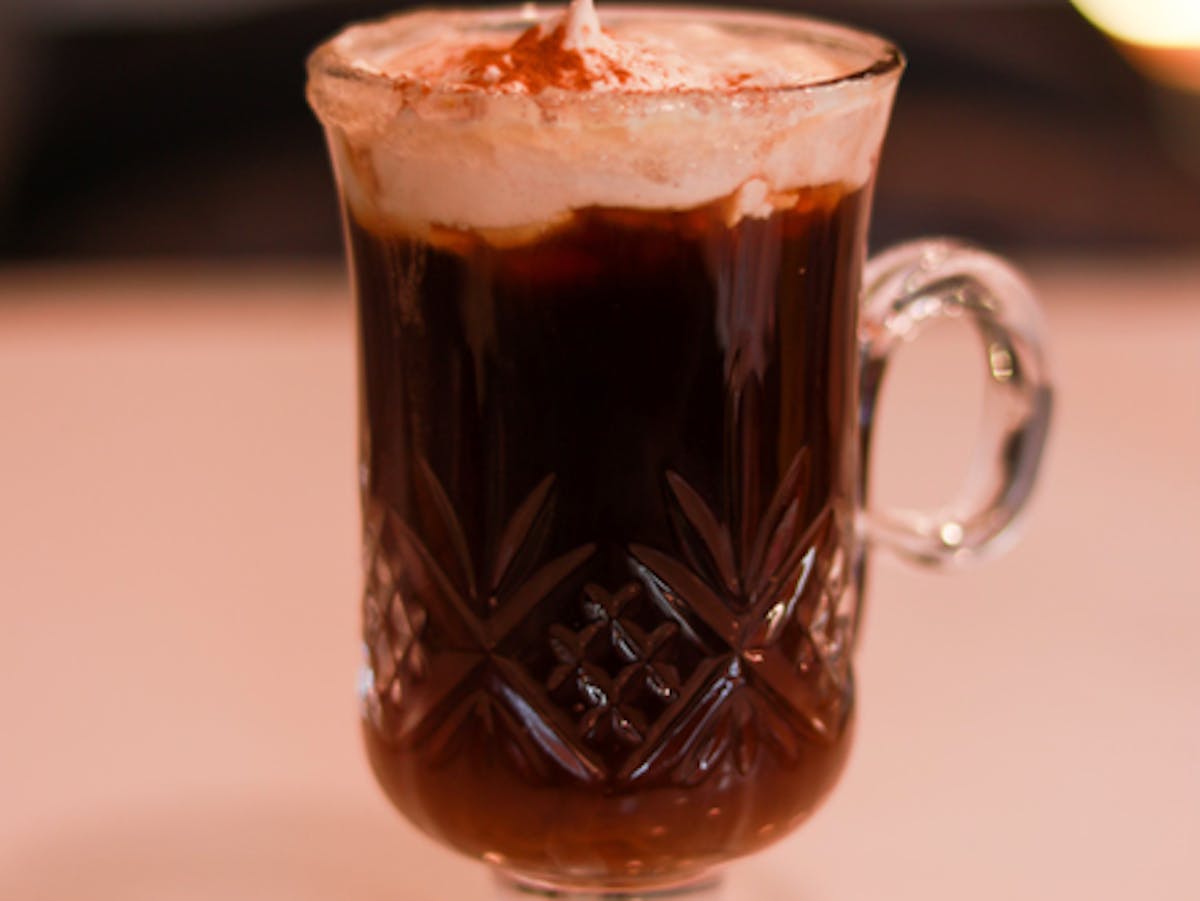 Winter is a beautiful time at Veritas, and we love to celebrate the season with some one of a kind, specialty craft cocktails. We have our spins on holiday classics, plus some delightfully original mixes available this season.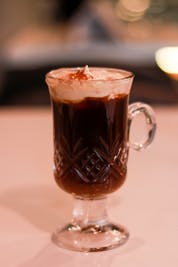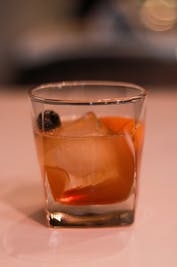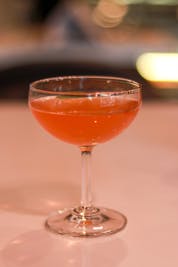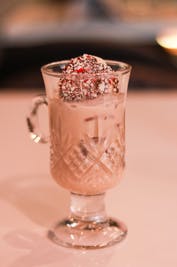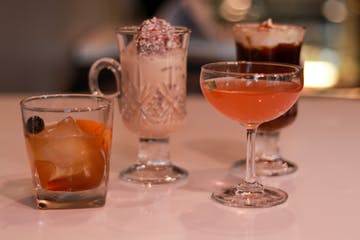 To start with, our house made eggnog is favored even by those who usually shy away from it. Each year Veritas makes this eggnog with decadent vanilla pastry cream, nutmeg, cinnamon, ginger, clove, cream, and rum. It's not too heavy and it's perfectly sweet, a great cocktail option for this cold weather. Another classic with a twist is the Brown Butter Old Fashioned. First we brown butter in a pan to create a nutty aroma and taste. We add bourbon and let them mix for 24 hours, giving the bourbon a fuller texture to create a richer version of this classic cocktail. One of our original concoctions is the Timepiece, a refreshingly sweet and fruity drink that goes down easy. This simple mix of vodka, elderflower liqueur, grapefruit, and honey sage syrup is the perfect refresher after a hearty winter meal. If you prefer coffee after a meal, consider the Veritas Spanish Coffee. This hot cocktail can be made tableside and is known for its theatrical flare. For this specialty cocktail, we start with overproof rum and orange liqueur which is lit on fire. Then the mixologist brulees sugar on the rim of the glass. A cinnamon dusting over the fiery mix creates a fireball effect and fill the space with the smell of toasted cinnamon. Adding Kahlua and coffee extinguishes the flame, and whipped cream goes on top. Whether you want something classic, something refreshing, or something energizing, Veritas has you covered with our winter cocktail menu.