Drinks and Dessert? Delightful!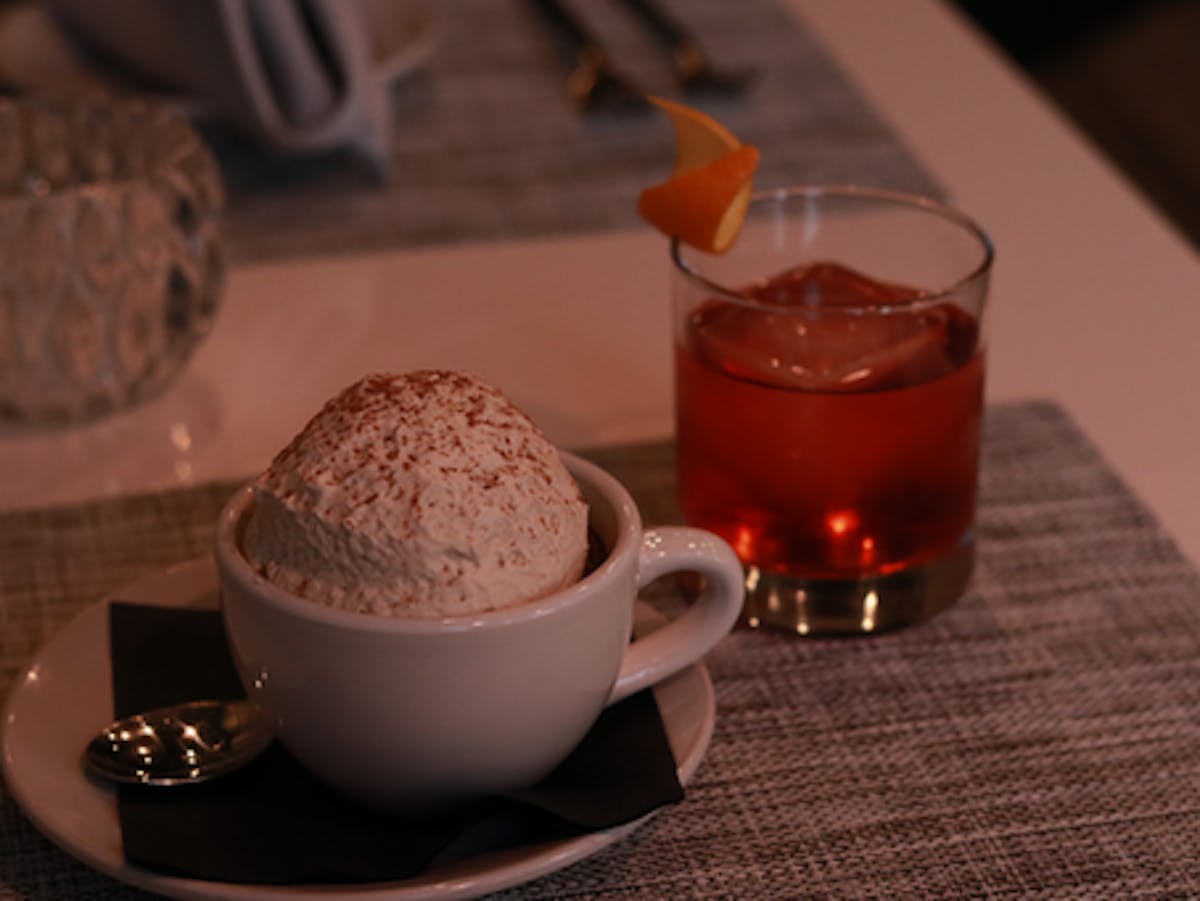 The upcoming holiday season calls for celebration, and Veritas has everything you might need to enjoy a night out with friends and loved ones. From wine and champagne to delectable cocktails, there's plenty to raise a glass about at Veritas. One cocktail that we stand by proudly is our Boulevardier, a classic cocktail that we are committed to making perfectly each time. The bittersweet qualities of the drink make for a complex and mature experience. Featuring sweet vermouth, Campari (a bitter aperitif), and bourbon, the Boulevardier is balanced with an (orange) twist. The bourbon lays the foundation of the drink, giving it a warm body for the sweet vermouth and Campari to counterbalance.
Served on the rocks, the oils from the orange peel give a brighter element to the drink, elevating it to a lighter sweetness. As always, Veritas offers unique spins on this classic drink, and we recommend trying it with the Antica Formula vermouth, which is house infused with coffee beans. The coffee flavor helps even out some of the sharpness of the drink, making it easier on the palate and a little more sweet like a dessert. This variation of the Boulevardier pairs exceptionally well with chocolate desserts, especially Veritas' "Pot de Creme," a chocolate-forward dessert with a rich and luscious texture. The quality chocolate and espresso in the Pot de Creme brings out the coffee flavor in the infused vermouth, making for a delightfully sweet dance on the tongue. If you're coming to Veritas to celebrate the holidays, consider this pairing, as it will certainly heighten your evening.