Caring for Cattle: Veritas Steaks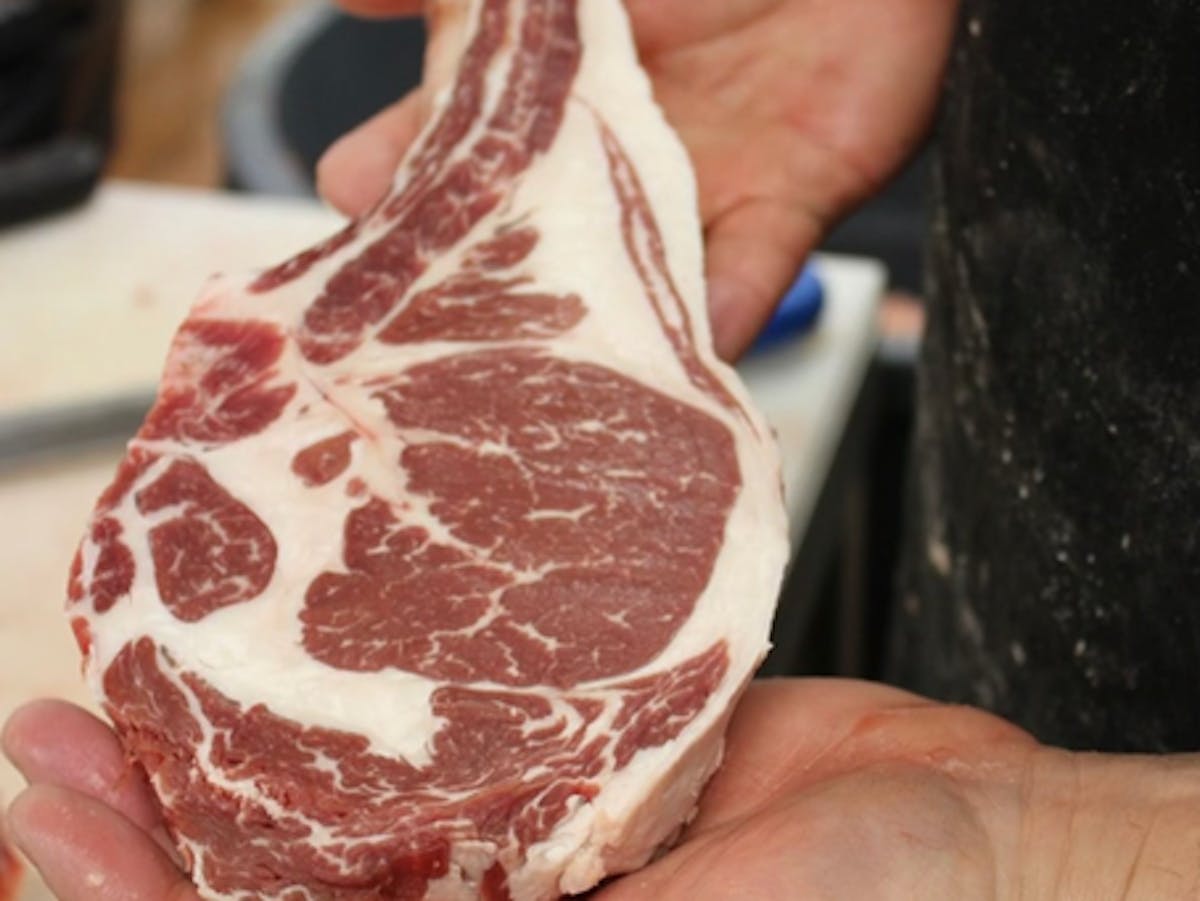 At Veritas, we understand the importance of high quality meat, which is why we source our beef from Noggle Farms. Noggle Farms is a sixth generation family farm located in central Michigan, owned and operated by highly educated and experienced individuals.
If you ask Matt Noggle what makes his farm special, he will tell you about their care and commitment to their cows. In a brief interview, he said "we truly take the cattle's comfort and well being to heart, and we do everything we can do to make them happy." The extra time and care that the Noggle farmers put in with their cattle makes a huge difference and allows them to fulfill their mission of providing the best quality meat for an amazing dining experience every time. Noggle Farms paired with Veritas because we both understand the importance of locally sourced, properly cared for meat. Every step of the process, from raising the cattle to processing the meat, is done within about a 20 mile radius in central Michigan. Matt Noggle and his wife use their degrees in Animal Science and Agriculture Business from Colorado State to run an efficient, safe, caring operation. This love for the cattle has been passed down among the Noggle generations, and will continue to serve an important role in the community. If you're eating meat from Noggle Farms, you'll definitely know it right away. They have a way of providing the best possible meat, and Veritas transforms that into delicious meals meant to take your breath away.